This photo was sent to me by Lance, a member of the Mid West Sea Hawker organization. When asked if I could put the photo on my site, Lance replied:
I discussed it with my son and he said it would be OK. He is 16 months old Maxwell Connor Larson or MAD MAX as I like to call him. Future middle line-backer for the Seattle Seahawks and WWE Heavy Weight Champion.
WWE Heavy Weight Champion?!?! What are you planning to feed that boy, Lance? And when are you going to get started?!?!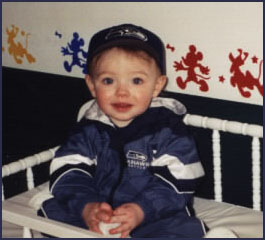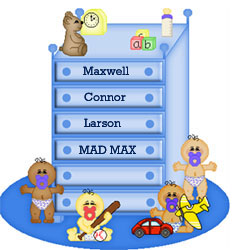 SHOW ME THE BABY!!!!

Remember, you can send me pics of your little Sea guy or gal by e-mail and I'll post the picture(s) on this page! If you want to omit names/cities/states/etc. for reasons of safety and confidentiality, I'll respect your wishes, of course!